I am a commercial advertising photographer, but more than that, I am an avid traveller and I love shooting people, portraits, landscapes while I am travelling. During this, I always count on gears and gadgets that I am carrying along and I want them to be as light as possible because you don't want to get exhausted carrying that heavy bag with a camera body, lenses, laptop, power banks and what not! I try to carry minimal important things that include a laptop and 2 power banks to charge my phone as well. Backing up my memory cards while I am travelling is something I have hated the most. Also, I have this habit to upload things instantly as I shoot because I love to socialize and share my life experiences instantly on my social media handles. For that, I keep USB OTG cable with me to upload. I use it to transfer images I want to upload on my phone from my SD card using a card reader plugged into USB OTG Cable. I edit images on my favourite app- Snapseed that again is easy to use. This process is too slow and hectic. Many times, I am not able to view images on card from my phone due to the larger file sizes. I badly wanted a good, reliable option for this process and look, here it is..!
WD's My Passport Wireless Pro is such a savior when it comes to make things lighter here and increase the productivity and save precious time and space! This single device just replaced a lot of space from my bag and almost 3kg of the bag's total weight!
My Passport Wireless Pro, is an upgrade of the year old My Passport Wireless that now has a new design and a different set of features. I currently have a 2TB version of this and its available in 1TB, 2TB and 4TB variants. The new dimensions are 125mm x 125mm x 22mm, and it weighs 450gms.The extra weight is due to the 6400ma battery packed in it which gives you upto 10 hours of battery backup. This replaces my Syska Power bank which weighs almost 400gm. The battery provides plenty of juice for a day full of copying and Wi-Fi browsing. It can even be used to charge up your phone.The drive is made of anthracite-colored ABS plastic with rounded corners that look solid and comfortable to grip. This design helps to slide the device into your narrow pockets of the bag easily.
SD card Slot and Power Bank with an USB type C are the 2 most important things in this device that I loved to the core. On the go, you never have time to start your laptop and backup your cards. Space on the laptop is the issue along with the weight of the laptop. With Passport Pro, just Insert the memory card and wait for the LED Status from blinks to still. The LEDs remain steady on when the card is fully backed up and this happens very fast. We have the option to choose whether to empty the card after each transfer or not. (I wont choose to empty my card though). You can check the workflow using My Cloud app that is available for both android and iOS. The user interface is clean and simple with no hustle and bustle to navigate. The device has its own Wifi network.
On top of the device, there is a SD Card battery button that also works as battery charging percentage indicator as well as WiFi Protected Setup (WPS) Indicator. After that is USB 2.0 host slot, followed by USB 3.0 slot to charge this device (power adapter along with USB 3 cord is included in the box). Last is the power button to power on the device. (I tried to press the button several times but the device wont power up a first few times. Later on I tried long presses to start the device and it worked) to the left of this device is an SD Card slot which reads quick. When you place this device flat over any surface, you need not worry about the device to move because of the rubber grips present at the bottom.
With the regular USB Cable, you can also use this device directly wired to your PC which I think might transfer the data much faster than Wifi. I felt the app is too slow to navigate from the content present in the hard drive. It takes a bit of time to load videos. Sometimes the videos won't play inspite of refreshing if several times. The thing that I liked is that I was able to view my Nikon's RAW files (.NEF) in the app that is quite cool!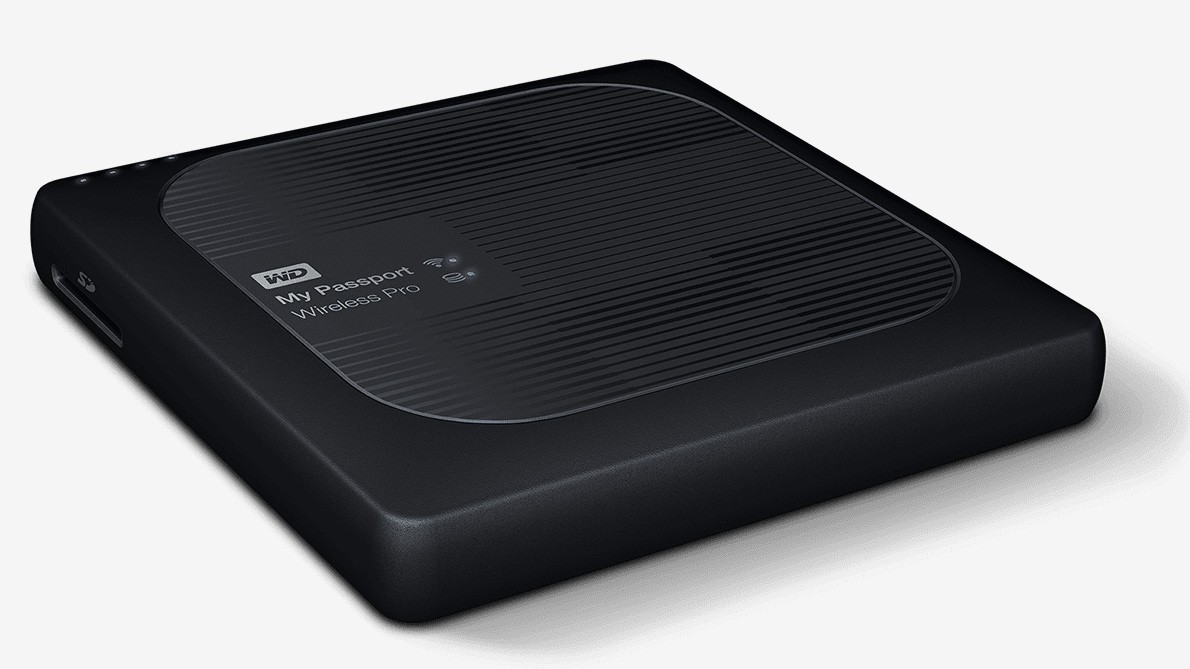 Why would you buy this?
If you are always on the go, whether it might be shooting weddings outside your city, or on travel or treks like me, where you have to carry as light as possible, this device is must!
• It's a good option for your power banks as well.
• It keeps your workflow organized with My Cloud App and you can edit images on the go to post it constantly.
Why you shouldn't buy this?
Well, I don't see any reason apart from the Price Point for not buying this incredible device.There are many people who follow old school methods of storing there devices on Laptops and PCs and backing it up on traditional wired hard drives when they are back home. This isn't for you!
Let me know in the comments below about any queries or things that you like to add to this.
Cheers!