Hello everyone! It's been some time since I wrote last time. And today, it's just a delight to write about one of the best portrait lenses I have ever used. Sigma's 105mm f/1.4 Art is one of the finest lenses in their signature 'Art' series. Sigma 105mm 1.4 is a beast of a lens and you will notice it at first glance. It's huge and heavy weighing around 1.65kg (with the lens collar attached). It has a 105mm filter thread and the longest diameter of the lens is 5.18 inches. It's a better competitor for Nikon's 105mm f/1.4E lens that was released in 2016. Although I have never tested the Nikon's 105mm, just by looking at both of these lenses, the Sigma is much bulkier. That justifies the supreme image quality and sharpness that I will be talking about. The key features of this lens are as follows –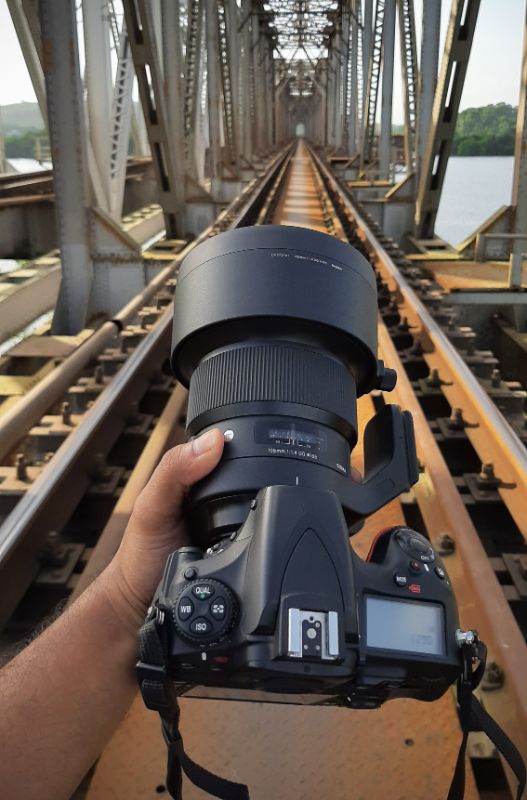 Fast f/1.4 maximum aperture best suited in a low light shooting scenario
Dust and water-resistant construction
The huge front element avoids the vignetting
9-blade rounded aperture diaphragm for smoother bokeh
Weighs over 1.6 kilograms
Full-time manual focus override
INR 1,49,500 (Listed on Sigma India Website on June 2020)
Build Quality and Design
The first thing that I noticed with Sigma 105mm along with it's huge size is the bulky lens that is to be used to mount it on a tripod. I have only seen these on telephoto and super telephoto lenses till now. But considering the bigger front element and overall weight of the lens, a collar is a great addition to the lens. Like all other Art series lenses, this too has a great build. The lens is built using some composite material that is tough and looks premium. The rear mount is made up of metal and has rubber weather sealing gaskets surrounding it that protects the lens from moisture and dust. The lens comes along with a hood which is made of carbon fiber like material that is tough the light weighed. It has a screw type locking mechanism. The lens has a big rubberized focus ring which turns smoothly (which I never bothered to use as I always shot the images on autofocus) But it might be useful for cinematographers. It's shipped with a case which takes up a lot of space and you won't consider carrying it in your camera bag.
Optics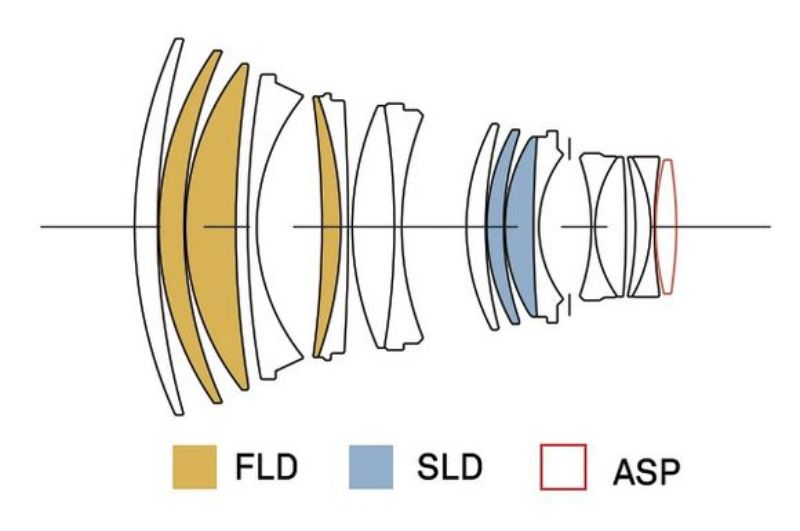 The lens has 17 elements in 12 groups which is a complex design for a prime lens and contains 5 special dispersion elements and one aspherical lens element. The closest focusing distance is almost 1 meter and the magnification ratio is 1:8. The Hyper Sonic Motor (HSM) ensures a faster and precise focus. you can make a manual focus override simply by turning the focusing ring. Unfortunately the lens lacks Image stabilization and that is why I shot most of my images beyond 1/200th shutter speed or used a tripod in low light situations.
Image Quality, Sharpness and Bokeh
This is the sharpest portrait lens I have ever used, hands down. Even on f/1.4 the lens is insanely sharp and this is what maximum photographers will shoot at if they buy this lens. The depth of the field at 1.4 is very thin as expected and you might expect to lose some sharpness on the edges of the frames and corners, but that's how the optics like this usually performs. The sharpness improves as you stop down till f/8. The diffraction will start kicking after f/10 and the images will be softer. The maximum aperture number is f/16. There are three F Low Dispersion (FLD) elements, two Special Low Dispersion (SLD) elements and one aspherical element to limit distortion and spherical aberrations. The front element is 105mm in diameter to improve peripheral illumination and reduce vignette. The lens coating prevents flaring or ghosting while shooting against the light. The focusing is pretty fast and accurate. The lens focuses quite fast in around 0.6 sec from infinity to a magnification of 1:10 without hunting.
Verdict
This is a must have piece of equipment for serious and professional portrait photographers if that weight and size is not an issue while you are travelling. This lens is a gem for people who love buttery bokeh and compressed field of view for their portraits.
Having priced at around 1.5 lakhs in India, it's slightly cheaper than the Nikon 105mm but costly overall. If you need an f/1.4 aperture and want a 105mm focal length, it's hard to go wrong with the Sigma. The build quality and optical performance are excellent. At the end of the day, that's what matters most to those who would be interested in this lens. Here is the gallery of the images that I shot with this lens paired with my Nikon D810.